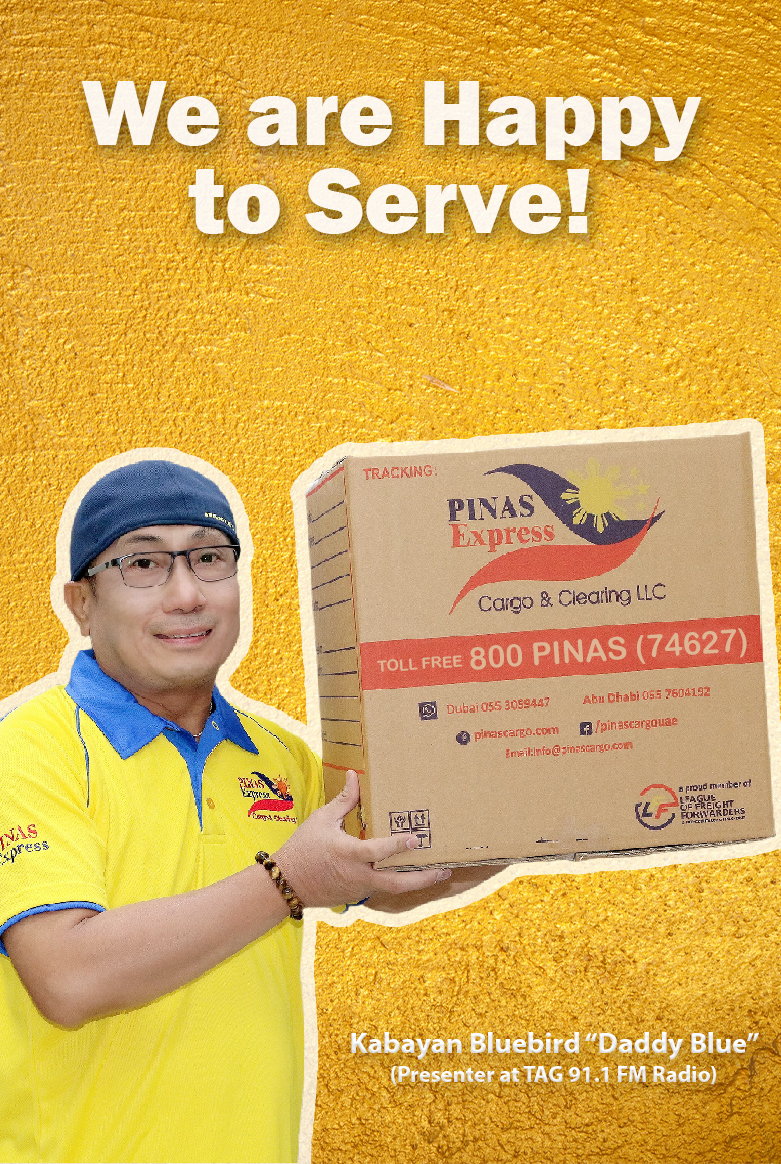 A PARTNERSHIP BASED ON TRUST
---
Pinas Express Cargo was launched in 2014, a partnership built on trust with a business aim to provide high-quality, rapid response freight forwarding services. Over the next few years, we earned an impeccable reputation in the industry by providing essential cargo shipping services that brings happiness to each and every recipient for the timely and orderly delivery of their shipment.
At Pinas Express Cargo, we move faster, respond sooner and deliver more. Our clients trust us with their "love" boxes because we've proven our ability to react quickly, protect the cargo completely, and deliver on time anywhere in the Philippines. Our unrivaled commitment, determination, and integrity are the foundation of our company's growth.
We operate in the seven Emirates of the UAE with 30 teams doing door-to-door box delivery and pick up services to our customers known as Pinascargonatics. Each Pinas Cargo shipment is an individualized experience. We provide responsive and personalized service in order to tailor a customized solution to meet a particular need. When required, we can ensure that a trained and certified Pinas Express Cargo team member accompanies your shipment at all times, 24/7.
As an added value to our service, we provide customizable IT system and easy access to our tracking systems, which enable our customers to monitor the progress of their shipment. We continue to find ways to improve our system for customer satisfaction.
The company has established its head office and main warehouse in Al Quoz, Dubai UAE with a satellite sales office in Satwa, Dubai and Tourist Club Area in Abu Dhabi. Our main distribution hub is located in Bulacan, Philippines with branches in Iloilo, Cagayan De Oro, Palawan, Bacolod and Davao City.
MISSION
Our aim is to provide total quality services to our customer's need for timely and safe logistics. To ensure effective, efficient and best logistics solutions to our valued partners and customers. To grow with the knowledge that each customer we serve is happy and fully satisfied.
VISION
To be the most preferred freight logistics company that provides comprehensive range of logistics services. To be known as the best service provider in the cargo industry connecting people, businesses and communities for a better future.
VALUES
Integrity | Teamwork | Customer Oriented | Quality and Excellent Service | Innovation Performance Driven