---
Booking
Easy booking with us!

---
Book your shipment via our Toll-Free Number 800-PINAS (74627) and Mobile App!

---
Pickup
Love Box deserves CARE

---
After booking, Our Team will call you within
2-3 days to pick up your ready LOVEboxes. Show your Valid ID and Pay!

---
Shipping
Be Wise, Be Updated!

---
You have the right to know the status of your LOVE box. Check our latest Vessel Departure and Track your Shipment.

---
Received
Don't miss the moment!

---
Once received, never miss to see their Happy Smile. Ask them to send a Picture then share it to us! We are excited to see it too.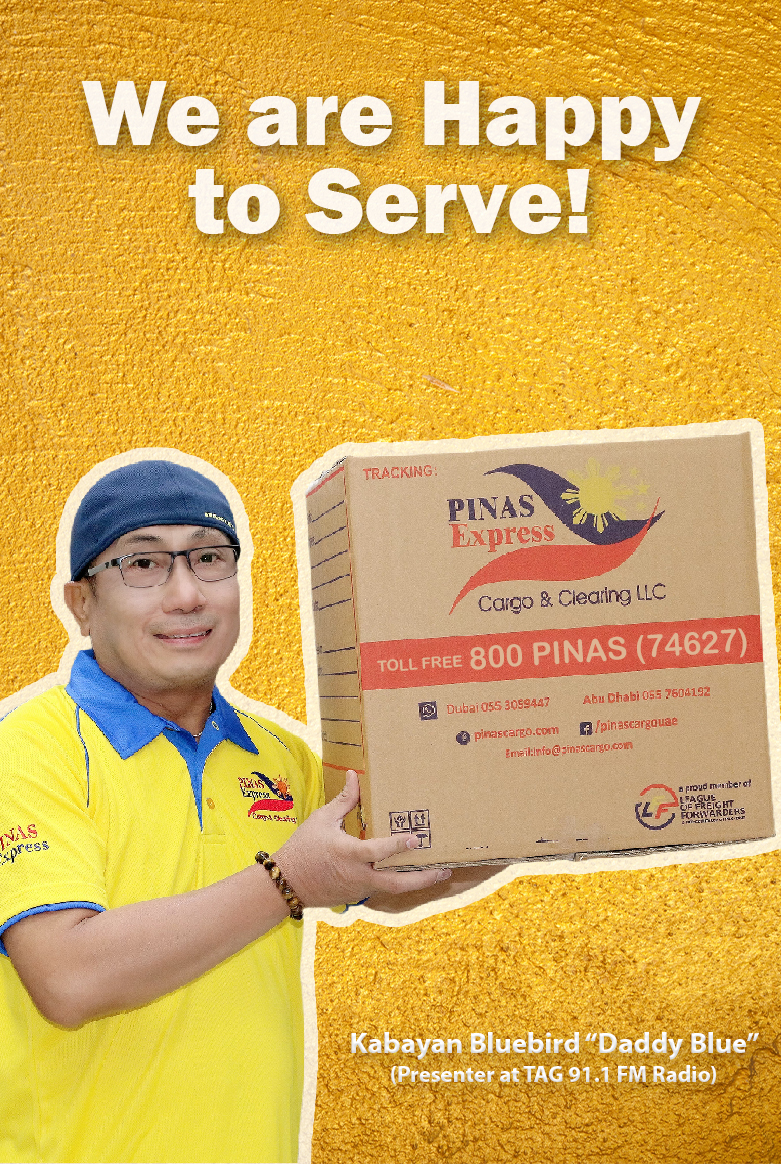 ABOUT US
A PARTNERSHIP BASED ON TRUST
---
Pinas Express Cargo was launched in 2014, a partnership built on trust with a business aim to provide high-quality, rapid response freight forwarding services. Over the next few years, we earned an impeccable reputation in the industry by providing essential cargo shipping services that brings happiness to each and every recipient for the timely and orderly delivery of their shipment.
At Pinas Express Cargo, we move faster, respond sooner and deliver more. Our clients trust us with their "love" boxes because we've proven our ability to react quickly, protect the cargo completely, and deliver on time anywhere in the Philippines. Our unrivaled commitment, determination, and integrity are the foundation of our company's growth.
IT WILL DEDCUCT FROM THE SHIPPING COST!
Box deposit prices
Send anything to Philippines hassle free from UAE
---